In Augustus we would like to keep the summer vibes in our own city, Werkwarenhuis has a beautiful beach in the middle of the city. Would you like to feel the summer vibe, but still do some movements and relaxation? Come and join our yoga classes. From Sunday the 16th of Augustus we would like to invite you to join me (Mayke) for some yoga lessons on the beach.
My name is Mayke and I am teaching yoga since 2017. My passion for yoga started when I was 19 and I am integrating it more and more in my life. I am trying to come up with a sentence to explain what yoga is for me, but I have such a big passion for it that it is not possible to write it down shortly, but during my lessons I will tell you all about it! My focus during the practice is to get you out of your head and reconnecting with your body, while we will be flowing through the class. I have a 500 hours multi-style yoga certificate registered with Yoga Alliance. You can expect mostly vinyasa yoga but also yin or restorative could be added to the classes, to find a nice balance to achieve relaxation.
When: Sunday the 16th, 23rd and/or 30th of Augustus from 13.00 – 14.00 and afterwards some nice tea. Please come around 12.45 so we can start at 13.00 with the class. 
Where: On the beach in the Funpark at Werkwarenhuis, Tramkade 22-24 Den Bosch
Price: €12 euro incl cup of tea offered by Van Aken, buy your ticket via https://shop.ikbenaanwezig.nl/tickets/event/beach-yoga-funpark
When buying ticket, you accept the disclaimer
Extra info: Please bring your own yoga mat and just in cases so warm cloths.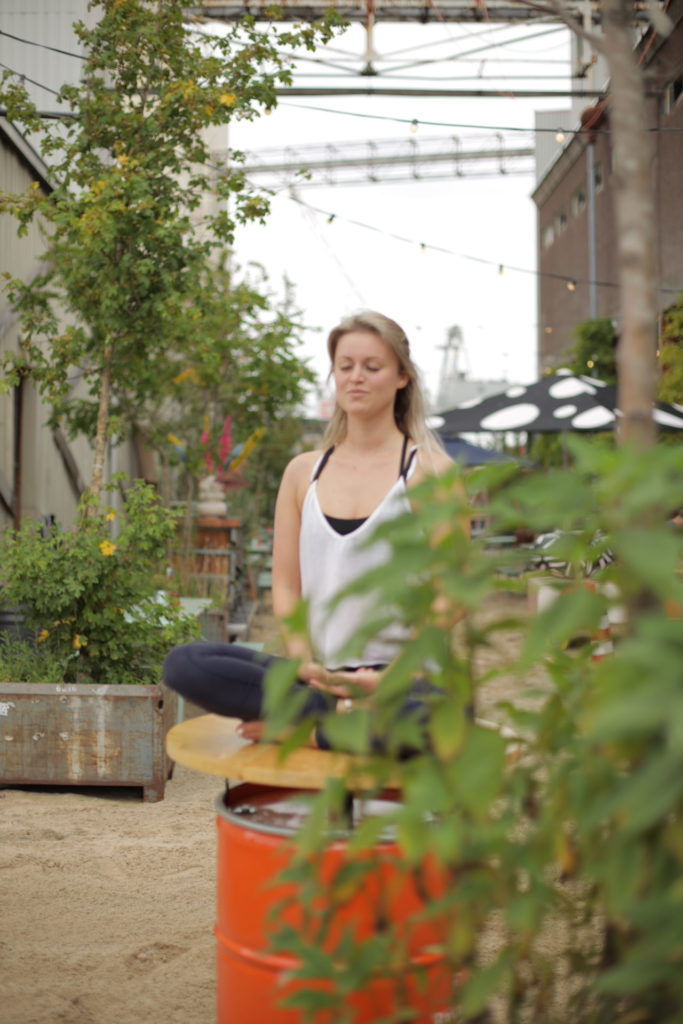 FOTO'S: Iris Rijskamp